Police officers from Embu are currently investigating an incident where a middle-aged woman is reported to have been found dead in her house.
In a news report that has been shared by a reliable source of information, it has been revealed that the deceased who has been identified as 27 year old Nancy Njoki was found dead by her neighbors who bumped on her body.
Addressing this issue, police officers have revealed that the deceased who is suspected to have taken her own life was allegedly found naked in her house with a rope tied on her neck.
According to the reports given by the neighbors, they claimed that the woman had been arguing with her husband who is reported to have been at work when the deceased took her life.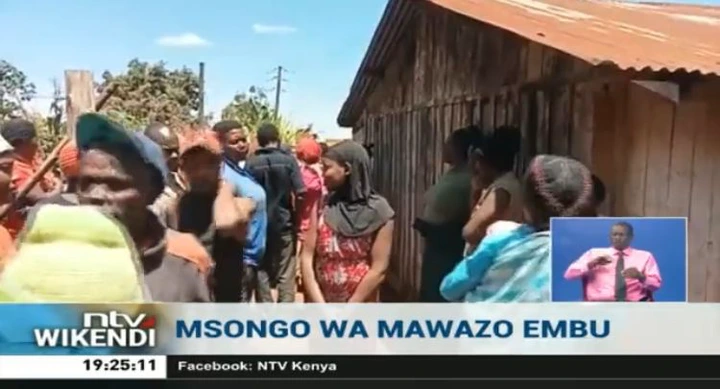 Police officers have called upon residents to make sure they find an alternative way of solving their problems.
While reacting to this incident, kenyans who took to their different social media accounts to express their opinions and suggestions on the matter have called upon the government to consider looking into the already cases of Kenyans who are suffering with mental health problems.
According to the reports given by most Kenyans, they claimed that it was so unfortunate that the government is yet to do this despite the fact that more and more kenyans are currently dying on a daily basis because of this.